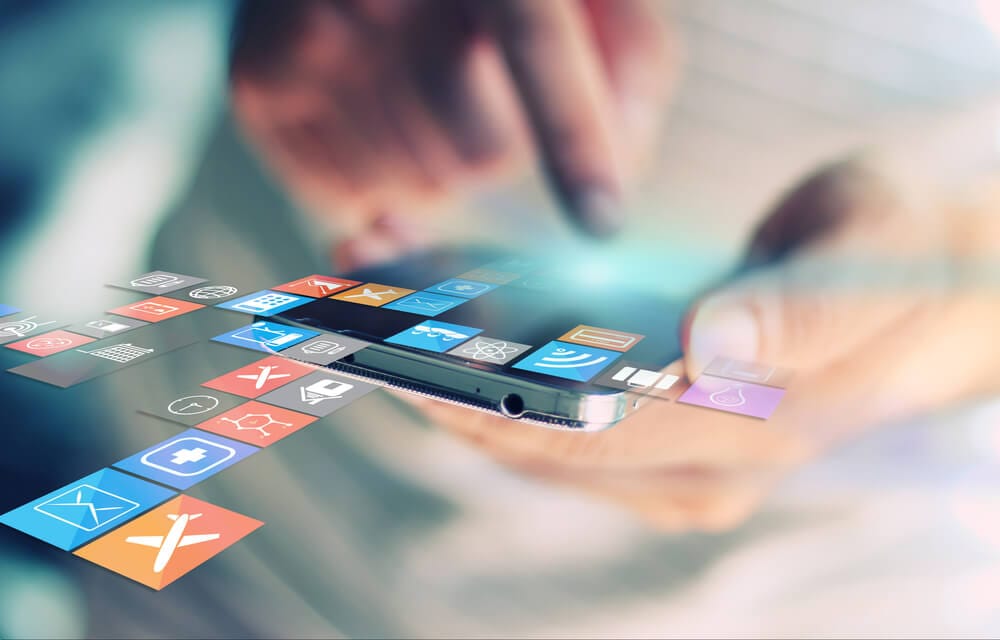 Your teenager's sixteenth birthday is a huge milestone in their life. For the first time, they can legally drive on their own. Unfortunately, good driving comes with experience, and drivers are more likely to get in an accident within their first year of driving than any other time. Many of these crashes come from distracted driving, and it's not hard to notice that teens tend to be consumed by their devices. Lucky for you, there are a handful of apps that can help eliminate a teen's distracted driving, with a range of capabilities and features based on you and your teens preferences.
AT&T Drive Mode
This app silences incoming alerts, phone calls and text. Calls are sent directly to voicemail and texts are replied with an automatic message stating that your teen is driving. DriveMode turns on when the car exceeds 15 mph but the driver can still access navigation and music with one touch. Parents will receive text messages if DriveMode is turned off, Auto-Mode is disabled, or if a new speed-dial number is added.
The free app is available for Apple, Android and all carries, and in Spanish.
Toyota Safe & Sounds: Do Not Disturb Mode
The key feature for this app is that the driver is still allowed to play music, but we'll get to that in a second. The app detects when the car is in motion and activates the phone's "Do Not Disturb" mode, eliminating all notifications like social media, texts and phone calls. If your driver breaks the speed limit or even picks up the phone, the app will switch the driver's music to a playlist selected by the parents. And if the driver tries to turn it off, the app will play embarrassing music of its own.
This app is only available for Android devices.
Cellcontrol
This app is pricey, but it might be the most thorough app on this list. Cellcontrol is available for any device, vehicle and carrier, and comes with a little black box that fits on your windshield. A major perk, this app won't turn off a driver's phone if they're in a different vehicle since the phone is synced with the box in their own vehicle.
Cellcontrol can block all apps on the phone to eliminate distracted driving. In addition, the app collects data and monitors driving and gives drivers and parents a safer score. If you don't want to block all apps, Cellcontrol lets parents choose what apps they want to block on their teen's phone when behind the wheel.
Automatic
Like Cellcontrol, Automatic is on the pricier side as well. This app tracks trips, engine diagnostics, gives crash alerts and gives live vehicle tracking. The app notifies parents and Automatic's 24/7 responders to help drivers through emergency situations and will stay on the phone until help arrives. In a scenario where a driver is unresponsive, Automatic will alert emergency responders. In addition, the engine diagnostics alerts app owners of what exactly is going on under the hood. This app is not only a benefit for teens drivers but the whole family as well. Especially if you have multiple drivers in the family.
Safe 2 Save
Safe 2 Save is a fun app that provides incentives for teen drivers and the whole family. When activated, the app automatically turns on when you drive and switches your phone into a mode where drivers get one-button push option between only music and apps. This app gives drivers points for the time spent off the phone while driving, which turn into redeemable coupons at local business and restaurants.
This app is available for both Androids and Apple.
Do Not Disturb Driving Mode
If an app isn'y your style and you're looking for a simple option, new iPhones have a built in Do Not Disturb driving mode. The only downfall is you cannot track your teen-drivers distracted driving tendencies, but it only take a few seconds to enable.
The greatest online JavaScript tools can be found at html-css-js.com: script beautifier, compressor, cheat sheet or just read the blog.