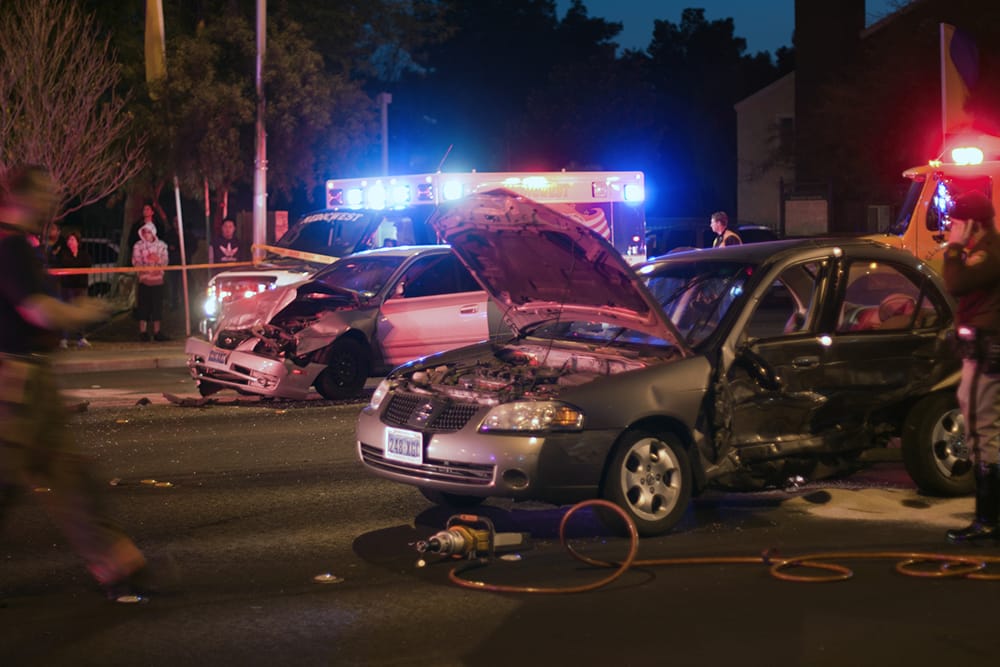 Have you recently been involved in a car accident that was not your fault? First and foremost, this situation can be very stressful, and even traumatic in some cases. When dealing with an accident and potential injuries, sometimes the last thing on your mind is how to file a claim with your insurance company. However, getting in contact with your insurer in a timely manner is extremely important in moving forward in the process.
In addition to contacting your insurance company about the incident, it may even be beneficial to hire a personal injury lawyer to represent your claim. Contrary to popular belief, it is free of charge to hire a personal injury lawyer, with attorneys operating on a no win, no fee basis. A seasoned expert in the law can help ensure that you receive the most favorable result when recovering money from your insurance company. This can be especially helpful in cases associated with serious injuries and expensive medical bills. To learn more about what to do in case of an auto accident, please continue to read below.
Above all, the first thing to assess immediately post-accident is safety. Because these situations are unforeseen, it can be beneficial to have a plan mapped out ahead of time. If possible, the list of steps below may help you through this difficult circumstance.
· Move your vehicle off or to the side of the road.
· Turn on your hazard lights.
· Inspect for personal injuries or other injured parties.
· Call for police assistance if needed.
· Call 911 for any accident requiring medical attention.
· Gather the contact and insurance information of other parties involved in the accident. This will typically include their full name, address, phone number, driver's license number, plate number, and the names of any passengers or witnesses.
· Take photos at the scene of the accident, if possible.
In cases of car accidents with no injuries, or very minor injuries, it is recommended that you file an insurance claim within 24 hours of a crash. However, depending on your state's statute of limitations, you may have up to four years to file a claim. According to the Department of Motor Vehicles, you will need the following information when contacting your insurer:
· Your full name
· Policy Number
· Start and end date of your policy
· Date and time of the incident
· Contact, driving, and insurance information of other parties involved in the accident, including witnesses
However, in more complex cases, it is recommended that you enlist the help of an experienced personal injury lawyer. These qualified professionals have ample knowledge of the nuances of insurance and personal injury law. Best of all, there is no fee involved unless compensation is achieved. If compensation is achieved, a percentage of the fee recovered goes to the law firm for their legal services, with the majority of the compensation recovered for you. Basically, there is nothing to lose when hiring a personal injury attorney. Managing your own case may create complications in the process, putting much more at stake. Once you have filed a claim with your insurance company, or have contacted a personal injury lawyer for representation, you must then participate in the process as it unfolds, all the way through to resolution.
At Friedman Law Offices, P.C., L.L.O, we are dedicated to achieving justice for injury victims. With a focus on personal injury law and over 50 years of experience, we can help ease you through the process while garnering results tailored to your unique case. If you have been injured, please get in touch with us. Our personal injury attorneys advocate for clients throughout the state of Nebraska. You can contact us online, call (866) 458-5468, or call toll-free (888) 419-6876.
https://www.dmv.org/insurance/when-to-hire-a-personal-injury-attorney.php
https://www.dmv.org/insurance/tips-for-filing-a-car-insurance-claim.php
https://www.consumerreports.org/cro/news/2013/07/when-to-report-a-car-accident-to-an-insurance-company/index.htm
http://www.alllaw.com/articles/nolo/personal-injury/handle-your-own-claim-hire-lawyer.html