Truck Accident Help in Nebraska
Being in a trucking accident is scary. You are probably hurt, scared or worse. You can contact us anytime you need to talk about what happened and see if you have a case.
Something as simple as a trucker driving beyond the time allowed that is safe can help you build a case that can help you get the justice you deserve. But so much more goes into trucking law cases.
Truck Accident? What should you do next?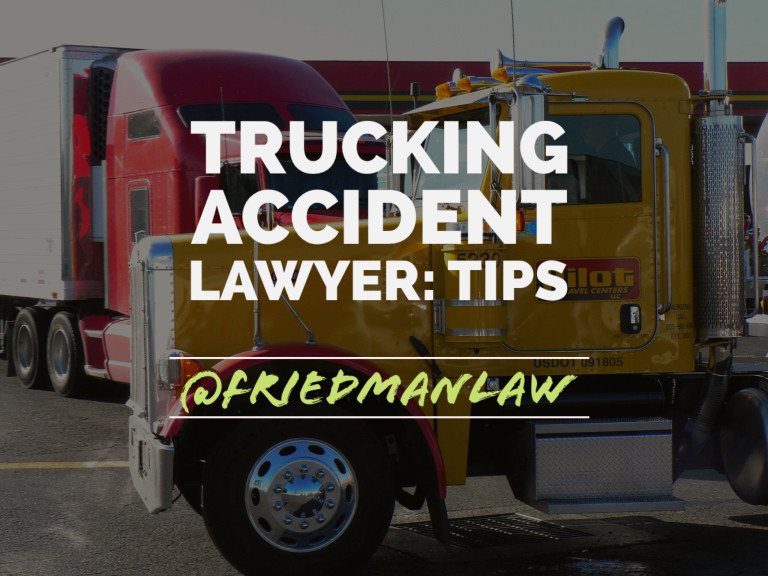 What should you do next? When you find yourself in an accident with a truck, usually the first thing you do, is go to your own insurance company to get help.
But sometimes your own insurance company doesn't seem to be helping you in a way that you think is fair. This is when getting a law firm's help can be crucial. And waiting is never a good idea as your evidence is growing cold.
The law states that you are to be "made whole again". And sometimes you may never be truly whole again, but getting financial compensation can help you put the pieces back together.
The "media" wants you to feel guilty about getting help from a law firm
In fact, that's how our justice system works. Sometimes financial compensation is the best we can do to get a family the justice they deserve. For instance if a death has occurred, money will not bring back your loved one, but getting the help you need financially, to put your life back together, can be a true blessing.
But the media, and even our own insurance companies will make us feel guilty about hiring a lawyer because we seem to be going after money. The truth is, to make you even close to being the way you were prior to the accident, you'll need money to pay for your medical bills, lost wages and more.
The truck company has a team of lawyers ready to minimize your trouble
The trucking companies are ready to protect themselves and minimize your claim if you have an accident with a truck.
Why does truck accident law experience matter when hiring a law firm?
They know the names of law firms that understand these cases. Their insurance companies see the law firms names come across their desk and know how serious the firm will be at handling your case and getting you the best possible outcome.
You'll want a law firm that specializes in this area of the law so that you'll get the best outcome.
How long will it take to get justice?
Cases can vary depending on the details of the case. But there's nothing more important than having the right lawyer by your side. Remember they are invested in your best outcome.
What should you know about hiring a truck accident lawyer in Nebraska
It takes a lot of time, talent, money and resources to build a good reputation as a successful trucking accident law firm. The reason for this, is that injury lawyers pay for all the expenses of your case out of their pockets. Often the only time you pay them, is when you win or settle your case. This means they need to believe in you and they have to know they can win.
A law firm that has no experience in trucking cases, might want to take your case and settle too soon because of the amount of resources it takes to go up against a big trucking company, their lawyers and insurance companies. This could be one of the most important decisions of your life. You want to feel in your gut you're making the right decision. You can contact us anytime you need to talk about what happened and see if you have a case.