This article will outline some of the top questions our client have when thinking they may need a law firm or specialty lawyer to help them with their personal injury case in Nebraska.
A Personal Injury Lawyer Represents Individuals Not Corporations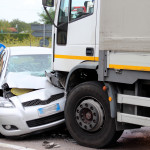 Something you may not know, when you've been injured is that usually you are not up against another individual, you are usually working against a big insurance company.
Insurance, such as car insurance, home insurance and other kinds of insurance is mandatory. This means that even though the person who accidentally caused your injury is named in the suit, his or her insurance company is there to represent them.
This is why they've been paying insurance all these years, A personal injury lawyer with a track record, will be known by the insurance company.
Your Personal Injury Lawyer Doesn't Take Money Up Front
An experienced personal injury lawyer, like our firm, doesn't take any money up front to get started. Once we determine that you have a case, we can then move forward.
You only pay us when you win or settle. And statistically, it's also been shown that with a personal injury lawyer on your side, you'll get 3x more money to help you recover.
To get a fair recovery, you'll need to document each step of your case carefully. Let us help you. If you think you need a personal injury lawyer in Nebraska please contact us right away.